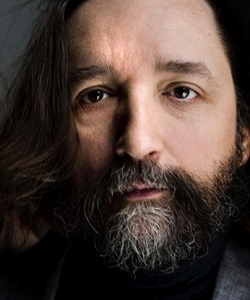 Prof. Dr. Mariusz GRZEGORZEK
Topic: Cinema: New. What is New?
University: Lodz Film School Poland
CV

Film, tiyatro ve televizyon yönetmeni, ssanat yönetmeni, senarist, grafik sanatçısı, yapımcı. 1989'dan itibaren Łódź'daki PWSFTviT'de öğretim görevlisi olarak, başlangıçta Wojciech Jerzy Has asistanı olarak görev yaptı. Daha sonra "Uzun metrajlı film yönetmenliği" konusunda öğretim üyesi olarak çalışmaya başladı, birçok ödüllü öğrenci çalışmasının sanat danışmanlığını yaptı. 2012-2020 yıllarında üniversite rektörü olarak görev aldı. Tiyatro oyunu ve film için sanat yönetmenliği yazarıdır.

1993 yılında uzun metrajlı film yönetmeni olarak ilk çıkışını yaptı. Yapım şirketi Krakatau'nun ortaklarınıdandır.

Teatr im ile ilişkili bir tiyatro yönetmeni olarak Stefan Jaracz, tiyatro festivallerinde birçok kez ödül almış bir çokprodüksiyon hazırladığı Łódź'da. O da işbirliği yaptı Varşova'da Teatr Powszechny, Varşova'da Teatr Stüdyosu ve Krakov'da Stary Tiyatrosu ile çalıştı ve üniversite öğrencilerinin mezuniyet performanslarını yönettiği Polonya Ulusal Film, Televizyon ve Tiyatro Okulu'nun Oyunculuk Bölümü'nde çalıştı. Bir dönem Televizyon Tiyatrosu performansının yazarıdır.

Arvo Part, Meredith Monk, Giya Kancheli, Paweł Szymański gibi çağdaş müziğin seçkin isimlerine adanmış ve ortaçağ müziği ile Polonya halk müziğinden ilham alan müzikal filmlerin yazarıdır. Grzegorzek'in geniş müzik yelpazesi, hem klasik müzik konserlerinin televizyon prodüksiyonlarını (diğerlerinin yanı sıra Hilliard Ensemble ile işbirliği) hem de müzik videolarını ( Kora ve Maanam grubu için çeşitli müzik videoları ) içerir.

Uzun yıllar boyunca psikoterapist Wojciech Eichelberger ile birlikte insan maneviyatının sorunlarına odaklanan "Windows" ve "Nocny Stróż" dizilerini yarattı. Film ve tiyatro afişleri, bilgisayar animasyonu ve konser grafikleri tasarlar. (Çin'de gerçekleştirilen "Chopin'in Çeşitli Yüzleri" bunlardan biridir.

Polonya Film Akademisi ve Avrupa Film Akademisi üyesi. Polonya Film Enstitüsü'nün uzun süreli uzmanıdır.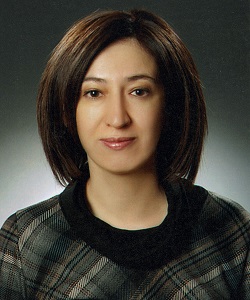 Prof. Dr. S. Ruken ÖZTÜRK
Topic: Yine, Yeni, Yeniden Sinemamızda Sansürün Tarihi
University: Ankara University
CV

Ruken Öztürk completed her undergraduate and graduate studies at Ankara University. She worked as a research assistant at Ankara University Faculty of Educational Sciences between 1992-98, and completed her doctorate in 1998. She has been working at Ankara University Faculty of Communication since 1999; she has been teaching Film Analysis at METU since 2001. She was promoted to the rank of associate professor in 2004 and professor in 2010. She served as Head of Department, Senator Member (2010-2012) and Dean (20 September 2012-15 November 2015) at various times. She served as the Chairman of the Executive Board of ILDEK (Communication Faculties Deans) for three terms. Öztürk is still the Head of the Department of Radio, Television and Cinema at the Faculty of Communication. She is the author of several books and articles in the field of cinema. She is one of the founders and editor of Turkey's first peer-reviewed cinema magazine Sinecine: The Journal of Cinema Studies. She is still on the editorial board of the journal. She is also a member of the Editorial Board of Ilef Magazine, which started to be published in 2014 and she also edited various issues.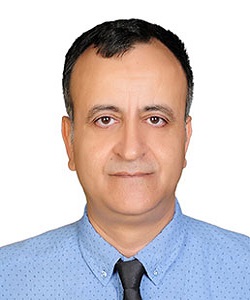 Assoc. Prof. Dr. Ali KARADOĞAN
Topic: Yine, Yeni, Yeniden Sinemamızda Sansürün Tarihi
University: Munzur University
CV

After graduating from Ankara University, Faculty of Communication, Department of Journalism, Ali Karadoğan obtained his master's degree from the Social Sciences Institute, Radio, Television and Cinema Department of the same university. He completed his doctorate with his thesis titled Tracing Modernism: The Development of Art Cinema in Turkey. He worked at Ankara University Faculty of Communication from 2002 to 2020. He is now working as an Associate Professor at Munzur University, Faculty of Communication. He gave lectures such as Script, Turkish Cinema, Introduction to Film Studies, Art Cinema. He prepared three compilation books: The Adventure of a Cinema and a Filmmaker: Halit Refiğ (2003), and Two Forms of One Face: Tarık Akan (2005), Poor: Zeki Ökten (2007). Karadoğan, who is one of the authors of "Very Strange, Very Familiar: On My Vesikalı Yarim", which was published in 2005, published a book titled "I'm Translating a Movie Brother: Story, Discourse and Thematic Structure in Şerif Gören Cinema" in 2005; The book "The Last Man in Cinema" which he wrote together with Burçak Evren: The Macinist-Ankara Cinemas History, in 2008; and his compilation book On Auteur Theory and Art Cinema and his book Script and Narrative: Key Concepts for Screenwriting was published in 2016. His book, Modernist Aesthetics: An Introduction to the History of Art Cinema in Turkey (1896-2000), was published in 2018, and his book, Reports on Turkish Cinema, was published in 2019. He also worked as an editor for various publishing houses, as the Coordinator and editor of the National Feature Film Competition at the Ankara International Film Festival for many years.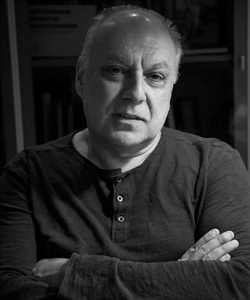 Dr. Lecturer Addis GADZHİYEV
Topic: Expressive Means of Cinematography and Screen
University: Moscow School of Cinema Universal University
CV

Title: Vice President of the Guild of Film and Television Artists of the Union of Cinematographers of the Russian Federation,
Head of Artistic Programs Moscow School of Cinema Universal University,
"Production design & Art direction" program's curator,
Cinema, theater and television director, production designer and art director.
Educational institution: Universal University/ Moscow Film School / British Higher School of Design and Art /
Topic of presentation: expressive means of cinematography and screen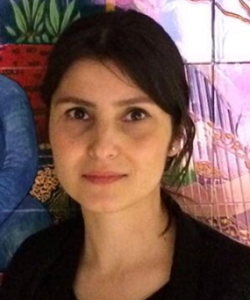 Assoc. Prof. Dr. Çiğdem Taş ALİCENAP
Topic: "Animasyon Filmlerde Özgünlük ve Yaratıcılık: Stüdyo Ghibli Örneği
University: Anadolu University
CV

She graduated from Anadolu University, Faculty of Communication Sciences, Department of Cinema and Television in 2003, completed her master's education at Anadolu University Social Sciences Institute Communication Department in 2006 and her PhD education at Anadolu University Social Sciences Institute Cinema and Television Department in 2012. In 2005, she started to work at Anadolu University, Faculty of Fine Arts, Department of Cartoons. In 2020, she was promoted to the rank of associate professor in the basic field of Visual Communication Design. She is still working as a lecturer at the same department. Working in the fields of cartoons, screenplays and visual communication, Alicenap has articles published in national and international journals, national and international papers, 1 book and 3 book chapters, and national and international research projects in which she has taken part as an executive and researcher. She gives compulsory and elective courses such as Visual Expression, Story Design, Introduction to Video, Introduction to Cinema, Anime and Manga Art at the Department of Cartoon and Animation.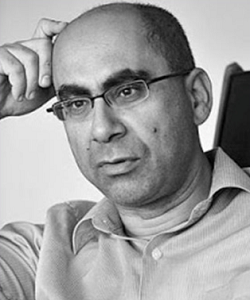 Dr. Derviş ZAİM
Topic: "Sensiz Yaşayamam" Üzerine Bir Yorum Denemesi
University: Near East University
CV

Derviş Zaim 1964 yılında Kıbrıs'ın Limasol kentinde doğmuştur. Boğaziçi Üniversitesi İşletme Bölümü'nden mezun olmuş, ardından Warwick Üniversitesi'nden Kültürel Çalışmalar dalında MA almıştır. Maltepe Üniversitesi Güzel Sanatlar Fakültesi Sinema Sanatta Yeterlilik programını bitirmiştir.

Bugüne kadar on film ve bir belgesel yönetmiştir. Filmlerinin senaryosunu yazmış ve çoğunun yapımcılığını da üstlenmiştir. Ares Harikalar Diyarında adında romanı ile 1994 Yunus Nadi ödülünü kazanmıştır. İkinci romanı Rüyet Nisan 2019'da yayınlanmıştır. Çok sayıda yerli ve uluslararası sanat festivalinde yer almış ve ödüller kazanmıştır. Halen Maltepe, Ankara Bilim ve Yakın Doğu Üniversitelerinde ders vermektedir. Evli ve bir çocuk babasıdır.